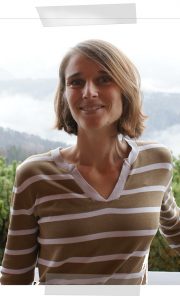 Sofia Mitev
I am an intermodal art-therapist, graduated from the Atelier in Geneva. I hold the National Diploma of Fine Arts (Ecole Nationale des Beaux-Arts in Lyon), the certificate of animator in creative expression workshop section art therapy, the certificate of cycle 1 ASCA Anatomy, Pathology, Physiology.
I am also an artist and I have been working for 8 years in the field of social reintegration in Lausanne, where I lead workshops on free expression and art therapy.
I also provide painting courses and creative workshops for children, teenagers and adults at Atelier Chamossaire.